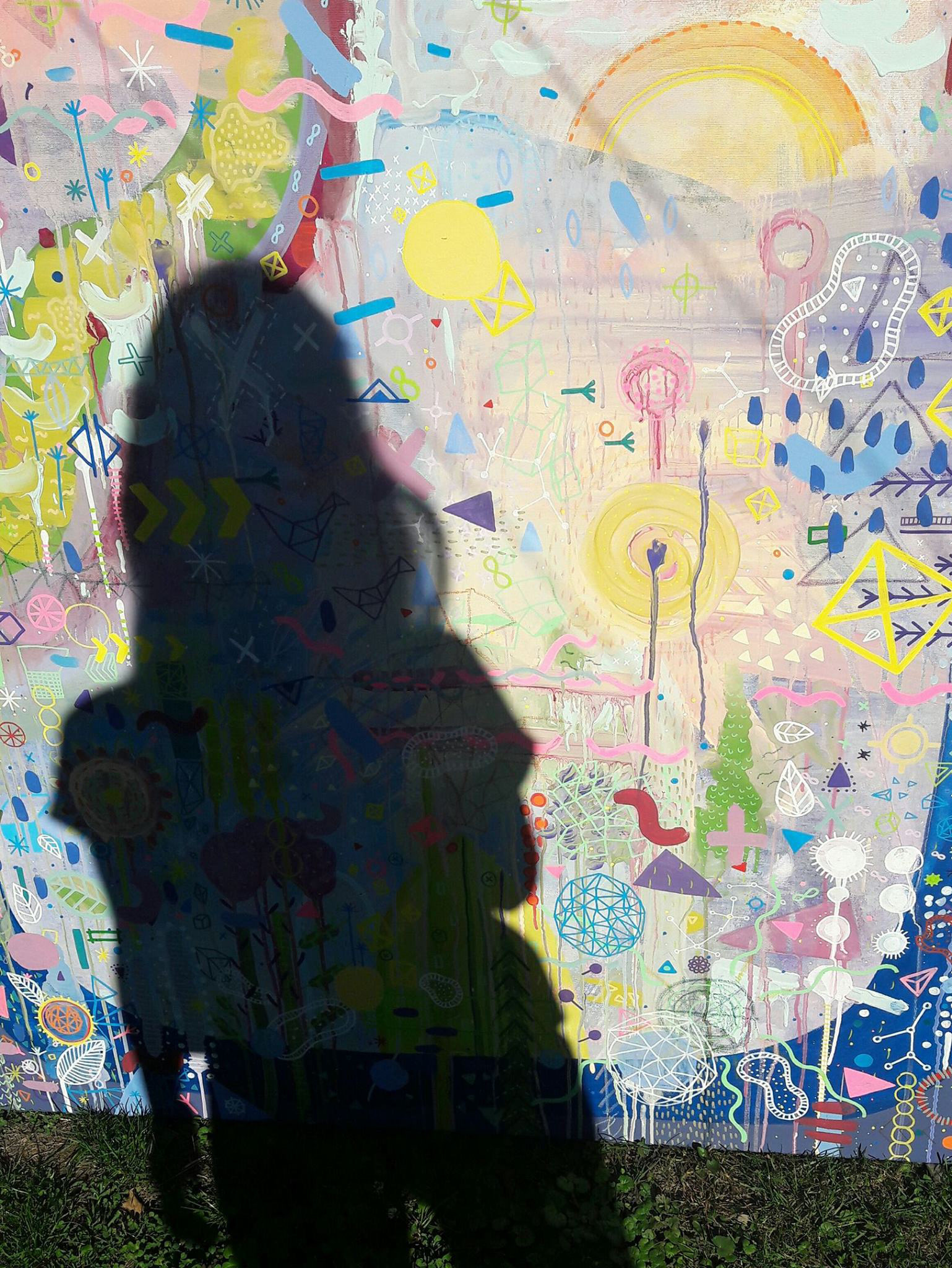 Kriss Sagan is a visual artist and freelance animator from Slovakia, currently based in Budapest. Her works explore inner spaces and human feelings through female figures and strange anthropomorphic creatures. She likes to paint music. 
2020 Kriss Sagan: Dreams of Eden x Fest Anča, Sngg Studio; Žilina, Slovakia
2017 Kriss Sagan, Divadlo Koráb; Brno, Czech Republic
2017 Zlomky príbehov, Galéria Artotéka; Bratislava, Slovakia
2017 Talenty, Záhorská galérii Jána Mudrocha; Senica, Slovakia
2016 On the go, Exhibition orgranised in cooperation of Asia-Europe Foundation (ASEF) and Ministry of Foreign and European Affairs of the Slovak Republic. 
2018 34th Warsaw Film Festival, Warsaw, Poland
2018 6th Primanima World Festival of First Animators, Budaors, Hungary
2018 31st Premiers Plans International Film Festival, Angers, France
2018 15th Animateka International Animated Film Festival, Ljubljana, Slovenia
2018 22nd CineMAiubit Film Festival, Buchurest, Romania
2018 Festival Áčko (Award winner for best animation film), Bratislava, Slovakia
2018 European Shorts film screenings, Paris, France
2019 22th MFF Zoom Zblizenia, Jelenia Gora, Poland
2019 14th Athens Animfest, Athens, Greece
2019 Czech and Slovak film festival, Sydney, Australia
2019 RecFest, Zlín, Czech Republic
2019 Annecy Festival, Annecy, France
2019 Fest Anča, Žilina, Slovakia
2019 Anibar, Peja, Kosovo    
2017 4 živly; Banská Štiavnica, Slovakia
2017 Jiné Vize; Olomouc, Czech Republic
2017 Festival Pukkelpop; Kiewit, Belgium
2019 MOHA Short Film, Budapest, Hungary